Ibis founder Charlotte Ellertson named one of 50 most influential women in health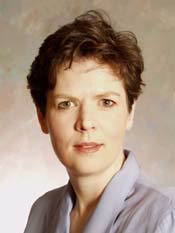 March 21, 2013 – Charlotte Ellertson is one of the women whose key contributions to health have been recognized in the Huffington Post story 50 Women Who Shaped America's Health.

Charlotte Ellertson (March 2, 1966 – March 21, 2004) founded Ibis in 2002; she was passionate about conducting research to improve women's reproductive health around the world and had a vision of a dynamic organization that bridged research and advocacy. Charlotte's vision continues to inspire us to produce research that can change policies, products, and services that women need to have safe, healthy, and fulfilling reproductive lives. In 2012 we celebrated 10 years of cutting-edge research at Ibis. You can read more about our first decade here and view pictures from our 10th anniversary event in Cambridge.

The Huffington Post's 50 Women Who Shaped America's Health includes amazing scientists, leaders and activists who have worked to advance and protect women's health and rights including Margaret Sanger, Eleanor Roosevelt, Dr. Ruth, and Jane Hodgson, among others. Check out the full list here; Charlotte is in very good company. As we celebrate women's history month, we remember Charlotte and honor these amazing women and their many achievements which inspire new generations of researchers and activists.