Our Founder, Charlotte Ellertson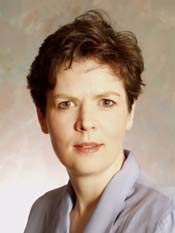 Dr. Charlotte Ellertson was a brilliant thinker and fearless leader. She founded Ibis Reproductive Health in 2002 with the vision of a dynamic organization that could bridge academic research and women's immediate health needs. In its first three years, Ibis grew from three people in an unheated church basement to a staff of over 20 working in Cambridge, San Francisco, and Johannesburg. Ibis's swift growth reflected Charlotte's energy, bold ideas, and stature in the field.
During the course of her career, Charlotte published over 100 journal articles, book chapters, and commissioned reports, with a special focus on emergency contraception and medication abortion. She was instrumental in achieving the regulatory, clinical, and policy changes that made these methods more widely available to women around the world. Her professional experience included seven years at the Population Council, the final four as Director of Reproductive Health for Latin America and the Caribbean in Mexico City. Charlotte held a Master's in Public Affairs and PhD in Demography from Princeton University.
Raised in South Africa and Minnesota, Charlotte was humble despite her many achievements. She spoke several languages, played the viola, and was an inspired cook, among other talents. She lived in Cambridge with her husband and two young daughters. In March 2004, at age 38, Charlotte died of breast cancer.
We will always miss Charlotte's leadership, energy, and sense of humor. Her memory inspires us to work toward a world in which women have healthy reproductive lives characterized by autonomy and choice.